March 8th Daylight Savings begins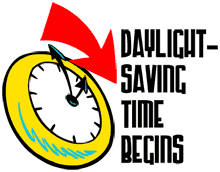 ---
Annual Easter Egg Hunt
March 27 at 7pm
Brookstone Common Area
Hundreds and hundreds of filled eggs
Children will search in waves with the very youngest beginning at 7 pm.
Older children will begin a few minutes later, with the oldest group of children following
---
Annual Neighborhood Yard Sale
May 15-16 9am-3pm
Plan ahead for this annual event
Advertised in Courier Journal and Craig's List
Participants place a balloon on your mail box
---
January 1, 2015 - Paper bags are required for leaf removal
Beginning January 1st 2015 the residents of Jefferson County are restricted from using plastic bags for yard waste. The decision came from the 109 Board which governs solid waste in Jefferson County and the measure was approved by Metro Council earlier this year.
---
We now have a Community Facebook Page
This page will add to our ability to communicate
with our neighbors and others in our community.
Like Us at: